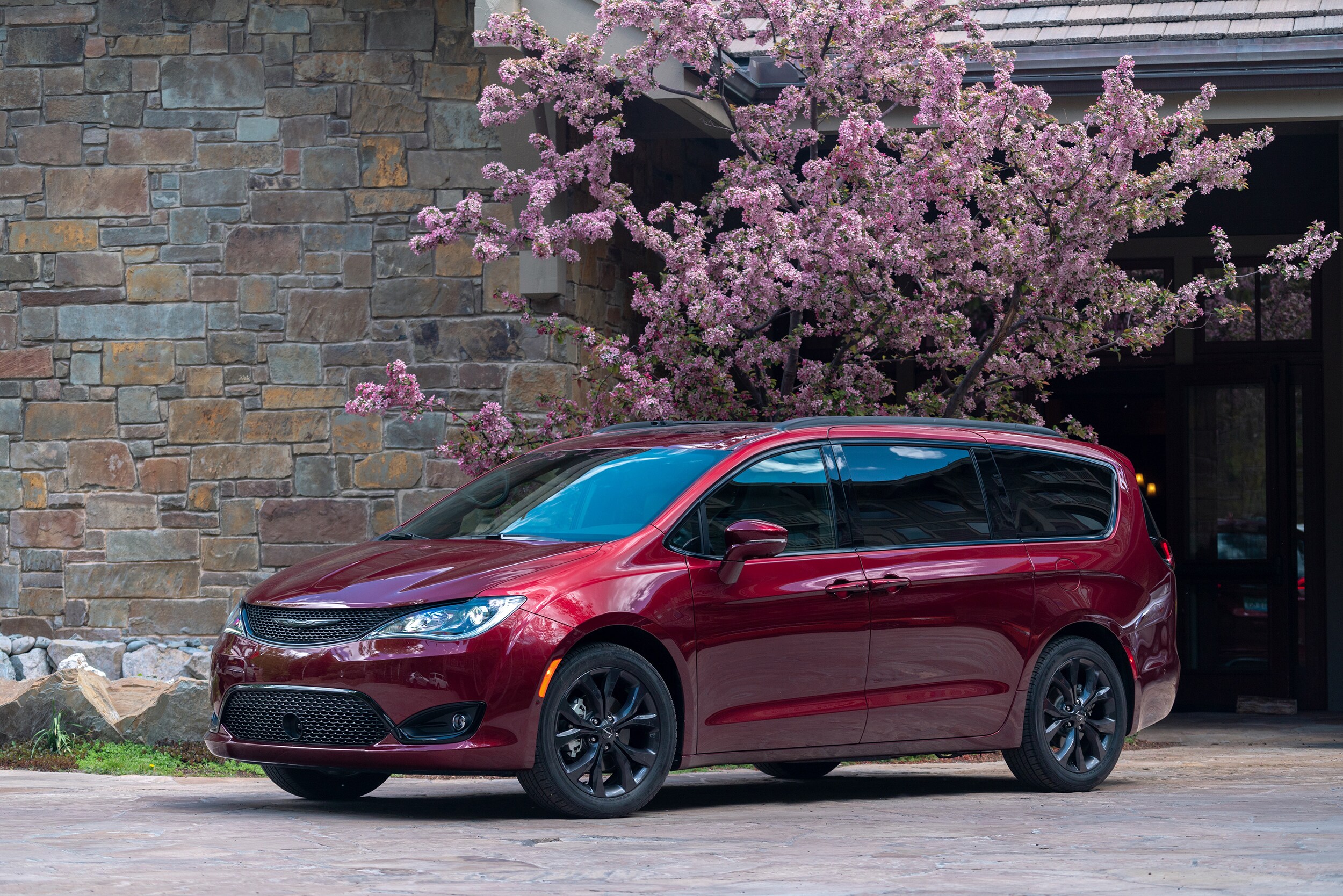 While some buyers have eschewed the minivan in favor of crossovers, there's no denying that the minivan is still the best, most practical option for family transportation. And today, we're comparing two of the most popular minivans on the market: The 2019 Chrysler Pacifica vs 2019 Toyota Sienna.
Design: Pacifica vs Sienna
The Chrysler Pacifica is a relatively new design, premiering for the first time in 2017. However, it's built on Chrysler's legacy as the innovator of the minivan, replacing the now-retired Town & Country. The 2019 Sienna, meanwhile, is still based on the same design from 2011. While it has remained a popular choice, there are several design elements that show their age when compared to the Chrysler Pacifica.
One of Chrysler's big design innovations comes in the form of their Stow 'n Go seating. This allows the second and third rows to easily fold flat into the floor of the van, easily opening up its massive storage area. Meanwhile, the Toyota Sienna's heavy seats must be manually removed to maximize cargo room. So for buyers who plan to alternate driving the kids to school and pickup up supplies at Home Depot, this is an important consideration.
In addition to its feature-rich trim levels, the Chrysler Pacifica has also attracted buyers with its sleek styling compared to other minivans. When it comes to tech, the Toyota Sienna employs Amazon Alexa and Apple CarPlay for 2019, but misses out on Amazon Auto. For its part, the Chrysler Pacifica offers Android Auto & CarPlay as standard across the range.
When it comes to seating, both the 2019 Pacifica and Sienna offer seating for up to eight, but they do so differently. The Pacifica comes standard with the more popular captain's chairs for a total capacity of seven passengers, while the Sienna comes standard with a rear bench. That means that Sienna owners who want captain's chairs will be paying extra, and that removing the second row seat in the Toyota is especially hard for drivers who choose the base trim.