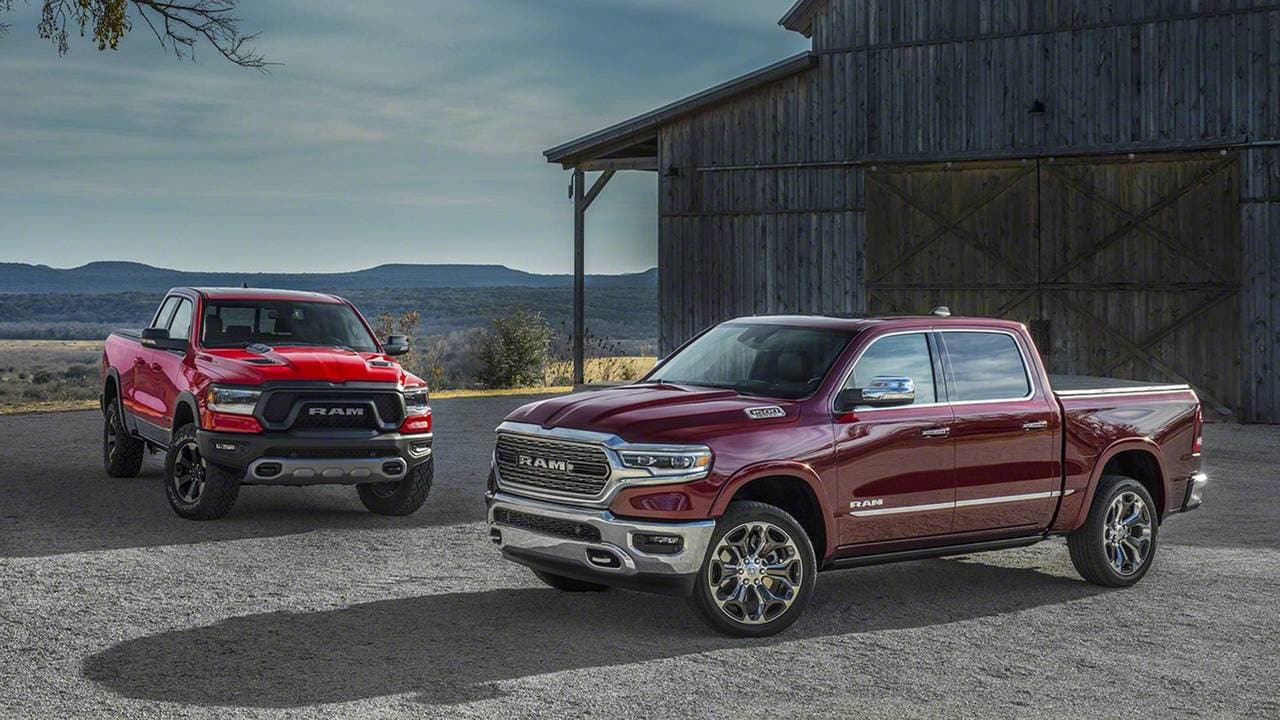 Folks from Spartanburg shopping for a new pickup truck have their eyes set on the new 2020 RAM 1500. Though it was redesigned last year, the 2020 RAM 1500 comes with an all-new diesel engine and even higher towing capacity than ever before. We're going to take a look at the new EcoDiesel engine on the RAM 1500, as well as how its towing capacity compares to V8 models.
Whether you're contractor in Asheville looking for a pickup truck that can get the job done, or you're looking for a daily driver in Columbia, the 2020 RAM 1500 brings all the comfort, power, and technology you could want in a pickup truck. With versatile trim levels, and the ability to pick and choose options and engines, the RAM 1500 continues to lead its class in both luxury and V8 towing power. This page will be focusing on the new RAM 1500 diesel engine, and the kind of towing performance Carolina owners can expect from the new 2020 RAM 1500.
2020 RAM 1500 - Towing Capacity & Engine Options
For 2020, RAM has added an all-new 3.0l turbodiesel engine to the RAM 1500 lineup. Called the EcoDiesel, RAM's diesel engine provides superior fuel economy and a very high towing capacity for such an efficient engine. Another top choice for our Greenville customers is RAM's HEMI V8, which we'll be looking at below.