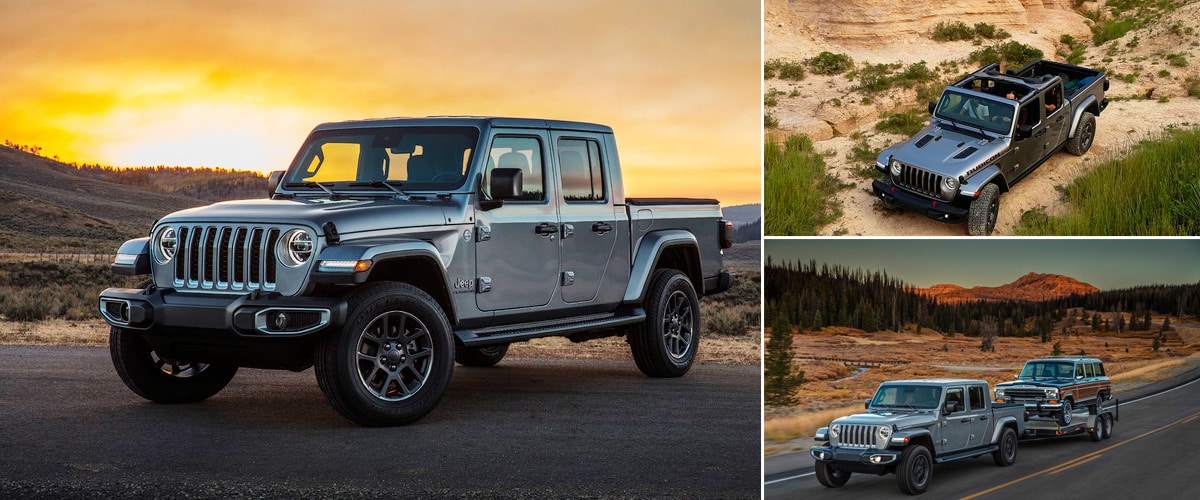 When shopping for a pickup truck, many Greenville buyers will be deciding between a midsize pickup and a full-size truck like the RAM 1500. The Gladiator is Jeep's unique take on the midsize pickup, and a lot of South Carolina truck owners are choosing between the new Jeep Gladiator and the RAM 1500.
While these two pickup trucks are in different classes, it makes sense to compare them. From power, to off-road capability, to payload, there are several factors to consider when comparing the Jeep Gladiator vs RAM 1500. Benson CDJ is here to break down some of the important differences between the two CDJR pickups, and also look at what South Carolina owners will get from both trucks.
Read on to compare the Jeep Gladiator vs RAM 1500, and be sure to check out our inventory of pickup trucks below. You will also find financing and lease specials, and our contact information.